This week on Bachelor in Paradise, Josh ate more pizza, Vinny got dumped by a lamp and Daniel made a connection with one of the twin's butts. The wise Ashley I summed it up as "This is what romance novels are made of."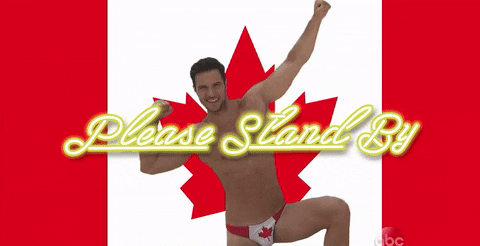 But seriously, this show is pure genius, and I've figure out its secret weapon: Ashley. Freakin'. I.
I'm not saying I don't thoroughly enjoy watching Lace pull a Lace and sabotage her relationship with Grant. Or seeing Izzy literally pick a lamp instead of a future with Vinny. #RIPVizzy (And TBH I think it's for the best because Vizzy sounds like a failed couple seltzer brand waiting to happen — think Marcus and Lacy's perfume 'I Do' — and frankly I'd rather Vinny keep his 15-minutes of fame by snapchatting his heartbreak and lamp PTSD during trips to Ikea and Bed Bath and Beyond instead of promoting his "relationship.") Seriously, there's only so much "love" I can take, and Ashley I's tears make Paradise go round. (Although the twins vocabulary lessons are definitely the cherry on top of the high ratings. #Vulnerable #IsButterACarb).
Ashley I is the perfect combination of Blair Waldorf (the headpieces and the manipulation), Summer Roberts (the humor) and Kim Kardashian (the determination and contour). Homegirl didn't even get a rose this week and she still had three hours on ABC dedicated to her "journey to find mascara love in paradise." Life. Goals.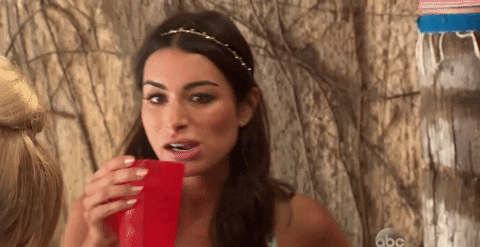 This week's our BIP MVP's mission was to convince Jared to breakup with his Pantene commercial. She did it through prayer:
"Dear God, please help me knock some sense into Jared. He's only known Caila for two days, and he's messing with my chance to promote SugarBear hair vitamins! find love!"
And persistency:
"Are you sure you don't want to be with me? Blink once in the next two hours if you think I still have a chance."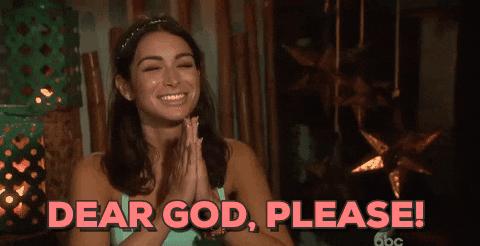 When Brett asked Caila on a date (after a nudge from Queen B herself), Ashley I's direct messages to the man upstairs were answered and she knew she was going to be able to make her move. Until Caila decided not to go. But then Caila decided to go again. Oh, wait now she's staying. Just kidding. She's excited to go. Now she's excited to stay. (Imagine if Caila ended up as The Bachelorette… every rose ceremony would end with "to be continued once Caila learns how to make decisions." Imagine trying to order Chinese takeout with this chick. 'Lo Mein. JK, fried rice. No, chicken with broccoli. No, chicken with string beans!').
*597248952 minutes later*
Caila's out of the picture for the afternoon with Zach Morris (I can't be the only one who thinks Brett's shirt belongs at The Max), Twin #2 and KevinBradRobert Carl, so Ashley can hang out with Jared and stimulate his brain. Add scholar (Summer did get into Brown on The OC) to the list.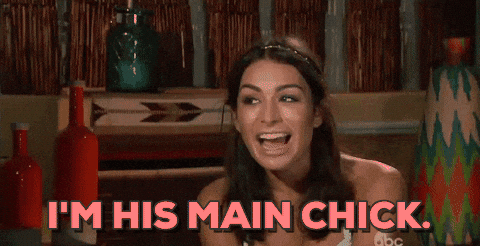 Unfortunately it didn't work (I think there might be something wrong with Jared and his lack of ability to be manipulated), so our girl had to resort back to good old fashion gossip. (The only thing Ashley I could learn from anyone on this show is Evan —  yes, I went there — because faking an injury is the key to someone's heart in Mexico. Corny Collins would totes ditch his awkward makeouts with Miss Hairspray to wrap her ankle in a bedazzled ace-bandage.)
It's only a matter of time before Ashley I takes a cue from B. Waldorf's playbook and enlists the twins to replace Caila's teeth whitening with krazy glue or shave her eyebrows in the middle of the night.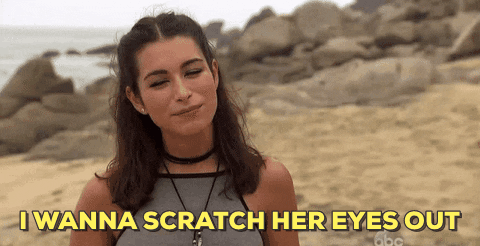 Dispute Ashley I's best efforts — I'm shocked Janner didn't take her threats to "literally murder herself" seriously  —  the princess is still without her prince. (Sidenote how much did you miss Tanner? I can't decide if I loved "Carly's trying really hard to like Evan" or when he ignored Josh's bribe more). But as we all know, all is fair in love, tequila, crabs and Paradise, so I wouldn't count her out just yet.
Finally, let's all take a moment to consider what would happen if Ashley's tears and Josh's moans were remixed. DJ James Kennedy would have a field day with that "sick beat."